The following Fox News polling report set off yet another example of Trump's authoritarianism.
We are witnessing corruption for personal and potlical gain and self-preservation unequaled in US History.
When Fox News reports a majority of survey respondents favor a Trump impeachment ad removal from office, it seems the worm is turning.
Now imagine in 1929, how Hitler would have reacted to similar reporting.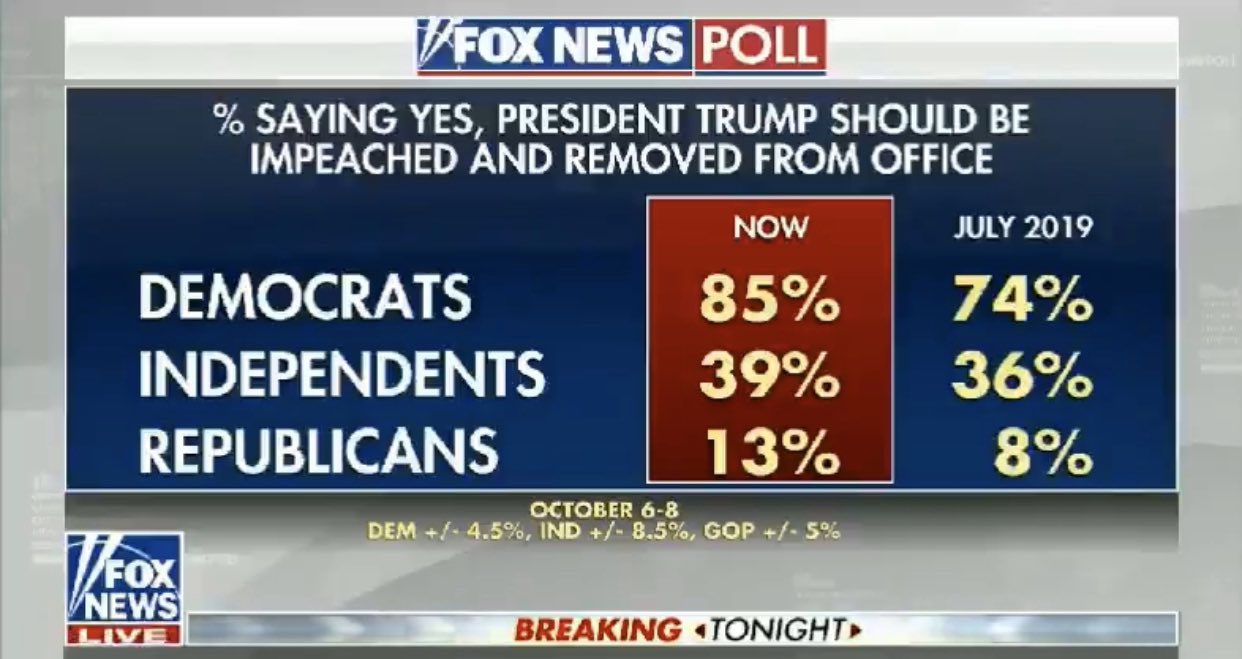 As you can imagine Trump juped to his choice of media: twitter.
...Court Justice & I turned him down (he's been terrible ever since), Shep Smith, @donnabrazile (who gave Crooked Hillary the debate questions & got fired from @CNN), & others, @FoxNews doesn't deliver for US anymore. It is so different than it used to be. Oh well, I'm President!

— Donald J. Trump (@realDonaldTrump) October 10, 2019
The very next day Trump's consigliere, ATTY General Barr, met with the owner of Fox News at the owner's home. Imagine that; we via our tax dollars are paying for Trump's legal operative as surely as mafioso bosses retain henchmen operatives (often with legal backgrounds) to carry out their personal forms of authoritarianism.
Maggie Habermann and Keith Benner writing for that New York Times filed a report regarding the visit linked here.
If you can recall a time in US history which the level of corruption and obstruction inherent in Trunpism, consider posting a response to this post I will consider posting the comment.
Begs for an answer to the question of why Fox News's most liberal show hosts, Shepard Smith, resigned on-air within a matter of hours after the Murdoch visit.
Is there a stench of fascism oozing from Trumpism?