A Culture of Corruption
First 30-seconds of Fox News, Hannity, and GOP Operative Newt Gingrich. Yes, Manafort (the felon) helped get Trump elected.
If you were raised without ever hearing the following you certainly were not raised in the United States:
" Birds of a feather flock together."
Allow me to apply that old adage to Trumpism. I will do so with a couple of questions.



Do you believe it is possible for Trump to literally have surrounded himself with sleazy, fraudulent, deceitful and deplorable characters without also having an inner core which touches into an underbelly of life in the US?
Does it in any way surprise you the first two members of the GOP House to openly support Trump for president face charges from the strong arm of US Law?
If the questions don't point to a sebaceous cyst Trump voters and the nation's approximately 90 too 100 million nonvoters failed to consider, think what follows.
All of that said, let's visit with Trump's record-breaking and historic August 21, 2018.
CNN Cohen Pleads Guilty. Note the 50-second mark of the following video.
......'his co-conspirator and/or his aider and abetter' was the President. Actually, the co-conspirator was the candidate for President on the Republican ticket; Cohen's one of three clients: Donald J. Trump.
All The President's Men
With the hour in a court in Virginia, Trump's former campaign chair, Paul Manafort, was receiving the verdicts of his 18 count court case.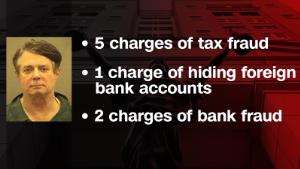 The following CNN video is our choice to encapsulate the essence of Trump's day int eh swamp. The video again touches on Cohen' plea while offering a noteworthy report of the Manafort guilty verdicts. We also find the video a good choice as we consider Trump's August 21, day in the swamp and ...All The President's Men (to date).
Our intent was to quickly with video deal with yesterday's historic day in Trump's world. A complete review of yesterday should also include touching on yet another Republicans caught up in felonious acts regarding campaign funds.
The second Congressman to openly support Trump for president has been charged along with his wife. The SWAMP......
Felonious members of Congress aside, it is literally unfathomable the number and scope of Trump's political apparatus who are being scrutinized or charged with crimes. In addition, we have members of his cabinet who have been or are under investigation for misuse and abuse of their cabinet positions. And we have a literal cadre of Trump talking heads all over cable news (especially CNN and Fox News) spewing Trump propaganda which could rival that of Hitler's Joseph Goebbels.
Watch as CNN's Anderson Copper challenges the talking-point spewing Rick "BLAH People" Santorum, linked here.
Let's close with a view worthy segment from Don Lemon's CNN Tonight.
One more. I know you have to get back to work, but consider Lemon's "All The President's Lies.
"......Only the best."