If you are like the majority of Americans, you have a position on the Affordable Care Act (AKA ObamaCare) and that position is most likely based on your personal experience. Of course, you may have lived to a point in life where you are covered via Medicare, or maybe covered via Medicaid. If you are covered by Medicare, and harbor major ill will or wish to appeal for the Obamacare, you are probably a high-end Baby Boomer conservative.
In either case, you know one thing about the ObamaCare. It offers 30 million Americans opportunity for health care comprehensive health care. Health care where none existed unless employed in a job with medical coverage as an employee benefit. The law also places humane restrictions on how insurance companies administer plans: coverage for children up to age 26, pre-existing conditions coverage, and premium subsidies in cases of low-income families. All items the common conservatives don't give one damn about; especially if the conservative has to assist in any way with the availability of the law (eg. taxes and higher premiums). To be fair since the inception of the ACA, millions who call themselves conservatives and are not yet Medicare eligible have come to realize their quality of life has improved via the ACA; that means it is now integral to their lives until age sixty-five.
Kaiser Family poll, 2013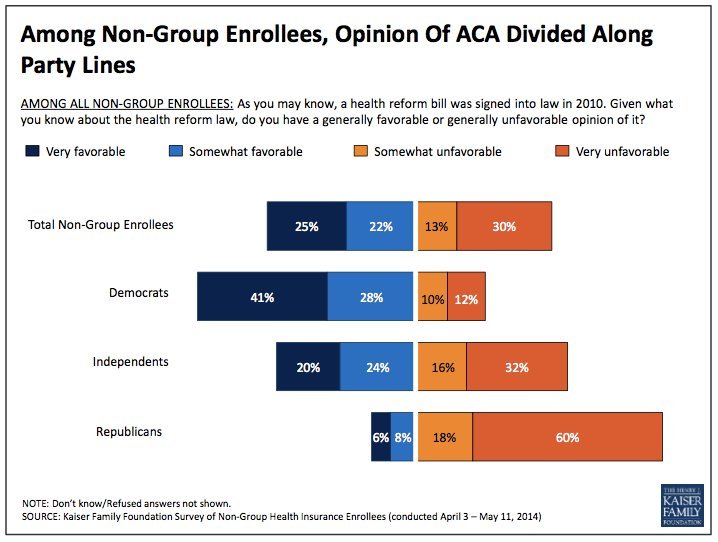 Table 1: Voters' Attitudes Towards the ACA

As you may know, a health reform bill was signed into law in 2010. Given what you know about the health reform law, do you have a generally favorable or generally unfavorable opinion of it?

All voters

Trump voters

Clinton voters

Favorable (NET)

45%

15%

79%

Very favorable

20

5

40

Somewhat favorable

25

10

39

Unfavorable (NET)

50

81

18

Very unfavorable

33

63

5

Somewhat unfavorable

17

18

13

Don't know/Refused

5

4

4
While Trump supporters overwhelmingly want the law repealed, conservative (GOP) support in aggregate is a far different reality.
Let's cherry-pick things a bit Kaiser found a few of the ACA provisions appealing to most poll takers with one provision standing out like a whacked out president making inappropriate remarks at a Boy Scout Jamboree.
Table 2: Americans' Opinions of ACA Provisions

Percent who say they have a FAVORABLE opinion of each of the following provisions of the law:

Total

Democrats

Independents

Republicans

Allows young adults to stay on their parents' insurance plans until age 26

85%

90%

85%

82%

Eliminates out-of-pocket costs for many preventive services

83

89

83

77

Closes the Medicare prescription drug "doughnut hole" so people on Medicare will no longer be required to pay the full cost of their medications

81

86

89

69

Creates health insurance exchanges where small businesses and people can shop for insurance and compare prices and benefits

80

90

80

72

Provides financial help to low- and moderate-income Americans who don't get insurance through their jobs to help them purchase coverage

80

91

81

67

Gives states the option of expanding their existing Medicaid program to cover more low-income, uninsured adults

80

90

79

67

Prohibits insurance companies from denying coverage because of a person's medical history

69

75

65

63

Increases the Medicare payroll tax on earnings for upper-income Americans

69

82

63

63

Requires employers with 50 or more employees to pay a fine if they don't offer health insurance

60

83

60

45

Requires nearly all Americans to have health insurance or else pay a fine

35

57

30
21

Note: Some items asked of half samples. Question wording abbreviated. See topline for full question wording.
For example, large shares of Americans – including at least eight in ten overall and at least eight in ten Democrats, Republicans, and independents – have a favorable view of the fact that the law allows young adults to stay on their parents' insurance plans up to age 26

.
So much for polling data. Charles Gaba, an authority on the ACA, offers two video with all you need to know about the ACA and its impact on the nation. The video is in two parts.
Part 1
Part 2