Ed Schultz, The Ed Show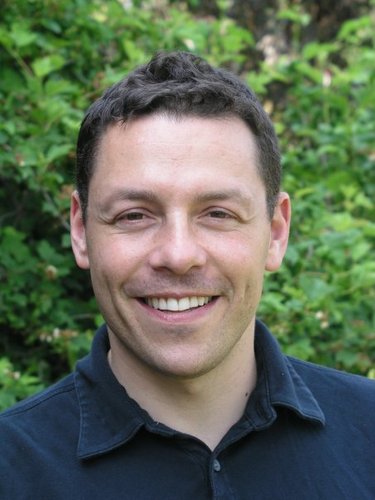 Eric Stern Salon Dot Com's
one man ACA Inspector Clueso
At the 2:45 minutes mark of the video embedded (below) you will find the most recent version of conservative Beck/Fox News Anti-ObamaCare propaganda. Eric Stern of Salon Dot Com is making an investigative name for himself via simply calling people who allow themselves to go on conservative news sets with super sad stories of ObamaCare woes.
An intriguing aspect of these broadcast is the extent to which Fox News and Beck show disregard for the mentality of their audience. After keyboarding that thought, I realize that my thought represented the essence of propaganda: feed the listener either what they wish to hear or scare them with stories that reach deep into the inner psyche. Since, the Right-wing demagogues are not finding evidence of Sarah Palin and Chuck Grassely's "Kill Grandma," the propagandist focus on stories of children with severe medical conditions. The stores are truly sad, yet always accompanied by either uninformed or "Do not wish the be informed" parents.
If Eric Sterns phone calls to the complaining parented yields easily discernible gross lack of knowledge or a general disregard for seeking knowledge, we can easily see how the propagandist use them as subjects.
Watch Ed Schultz, The Ed Show, and Eric Stern

again

shows the extent to which Right-wing media manipulates its viewers and listeners.
http://www.msnbc.com/the-ed-show (
GOP refuse to stop criticizing health care)
Do you recall how the concerned father reacted to Sterns questions about how he ended up on Fox News and other broadcast, Did the guy actually say, he did not know?
After Sterns reports do yo recall seeing anyone from Fox or from Beck's organization go back on camera and retract their faked reports. The answer is clearly, "no." A fact that drives us to only one conclusion: the propagandist are developing
the stories as thoroughly and effective as Breitbart News and James O'Keefe fake their ACORN pimp stories.
The propagandists deal is purely fabrication. And, they do so without any regard for the millions upon millions who are and will derive life sustaining benefit from the ACA.
Even you could reach that millions dollar cap on health insurance policies formerly promulgated across the health insurance industry.
Can someone tell me why these people are standing or propped up in protest?
Do you think the likes of Beck and Hannity have time convince Congress is exempt from the ACA? Question for you, do you think these people are covered by most provision of the ACA? Hint: Age 65 is the eligibility age for Medicare. Do you think they know the ACA could save the elderly 8 billion as it closes the Bush Pharma Donut Hole?
The questions are rhetorical.... no need to answer.