While you awaken to a life in total fear of ISIS (and Al Qaeda) fully sustained by revenue gluten media, real terrorists are among you. In fact, some may be your sons, daughters, other relatives, neighborhoods and sports buddies. They are white supremacists and the FBI as

warned

against overlooking and ignoring the supremacists for many years.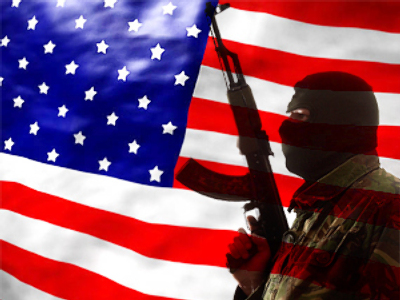 The Reverb Press published a piece about a group of such white terrorist who shot five @BlacLivesMatter protesters. Could you live in a comfort zone where the existential reality of homegrown terrorist is of no concern? Could such a false sense of safety have genesis in your racial DNA? Could you feel safe because the Supremacists are anti-black and anti-Semite, with varying degrees of latent hate for other people of color? If so, you are a supremacist enabler.
NEW VIDEO Shows White Terrorists Stalking Black Lives Matters Protests Before Shooting (VIDEO)
Still think there's no problem with guns, racism and white terrorists in America? If you still don't think our nation has a problem with guns, racism and white terrorists, maybe Monday night's shootings will make you think again. As Black Lives Matter protested the murder of Jamar Clark at the hands of Minneapolis police, a series…