Isn't the following a beautiful and soothingly relaxed image of an idyllic beach?
If you can not see the listed beauty of the beach, check out a few shots of Island State Park Beach when the beaches are open for holiday or weekend revelers.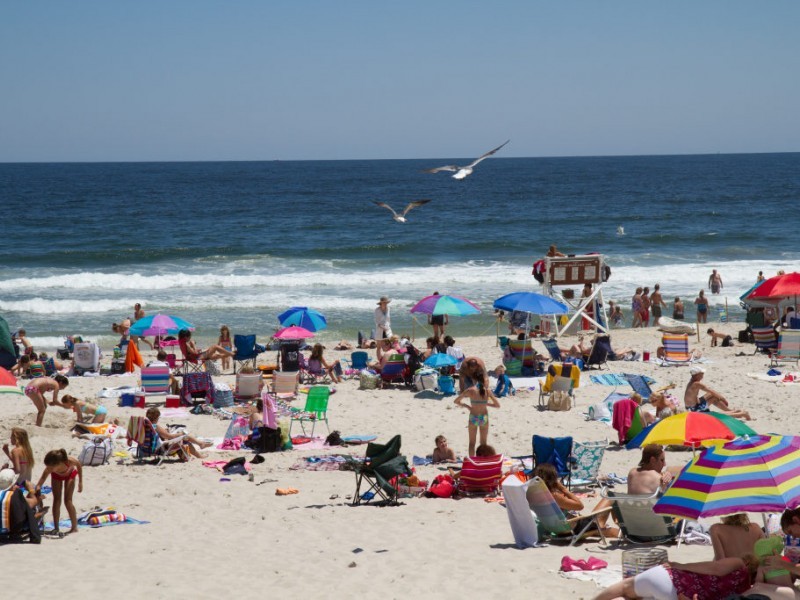 It is amazing how beautiful any beach can appear without the clutter of scantily clad humans.
Have you ever known a state beach or beaches used a political weapon (s)? If you join me in thinking I have never heard of such, we have a new experience via the Governor of New Jersey. Yes, 15% approval rating Chris Christie. The following caption was part of the original image of that idyllic uncluttered beach. I placed it here for the perspective and imagery of those crowded beaches at Islands State Park.
Image caption
Gov. Chris Christie and family on closed Island Beach State Park in N.J.


Andrew Mills | NJ Advance Media for NJ.com
Seaside Park Beach, north of Island Beach State Park
A governor with 15% approval rating occupied a private beach near his beach home. He was insulated from the masses via the privilege of his private beach, but the optics are without question historic.
Private Beach, public Beach, any beach.
Oh, those pesky helicopters.
Of course, Christie has perspective on the matter which will satisfy no one. NJ.com
Lt. Gov. Kim Guadagno, Republican candidate to run for Christie's gubernatorial seat issued a statement regarding Christie's day at the beach.
"......beyond words."
Earlier today Guadagno spoke very clearly: "If I were governor, I sure wouldn't be sitting on the beach if taxpayers didn't have access to state beaches,"
Imagine people like Chris Christie and Donald Trump. Bad question actually; if the two were not duly elected officials in the United States, I could not imagine them.