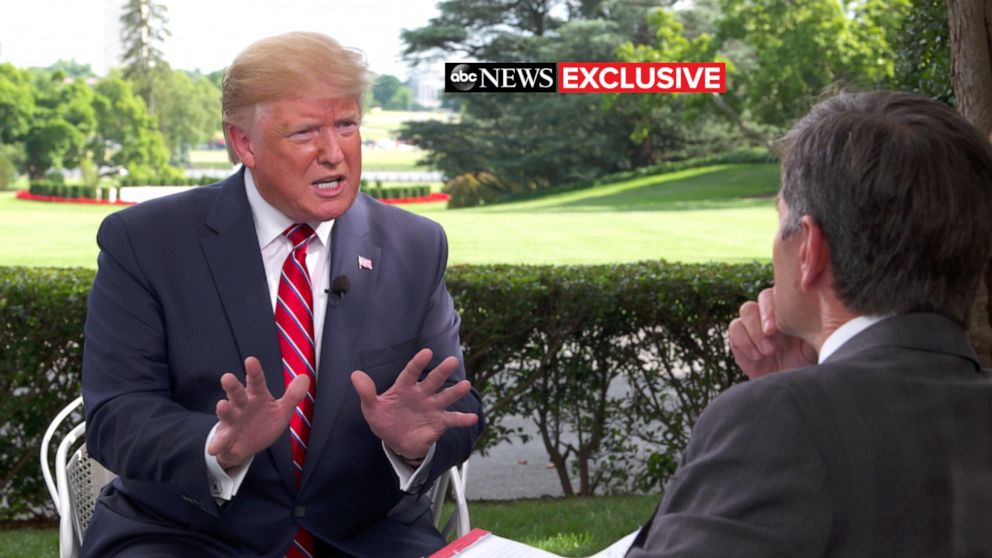 Watch at the 1:00-minute mark. Trump with ABC's George Stephanopoulos. After Trump's internal pollings numbers were leak showing he is training Joe Biden in all states, Trump plays the "Lie Card" Actually, he went off the record in the interviews an ordered a call to someone on his tea with a request for polling numbers. You will notice the cameras do not return to the limo interview. Or, is his behavior best represented by the word delusional?"
"I don't believe those polls. There's no way [former Vice President Joe Biden] beats me in Texas," Trump told ABC News Chief Anchor George Stephanopoulos on Tuesday during an exclusive interview. "No, my polls show that I'm winning everywhere."
ABC's piece report Trump continued with his diatribe response to the point of using the "T" word (truth). There isn't a person in industrialized Earth who doesn't know that Trump is absent the ability, to tell the truth. (Washington Post April 2019)
"Nobody showed you those polls because those polls don't exist, George. Those polls don't exist. I'm losing in 15 out of 17 states? Those polls don't exist," Trump said. "I just was given a meeting with my pollster who I frankly don't even believe in pollsters if you want to know the

truth

, you just run a campaign and whatever it is, it is, but I just had a meeting with somebody that's a pollster and I'm winning everywhere, so I don't know what you're talking about."
After working through the proceeding, you have to know what comes next. Trump fired the pollsters. Crooks And Liars.