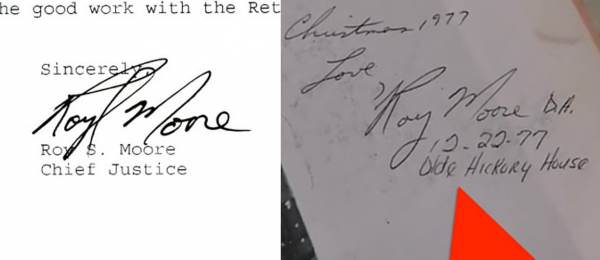 After the 2012 General Elections and the loss of GOP candidate for the White House, the RNC/GOP undertook the "why's and what for" of the loss. The RNC Chair eventually came up with a nothing burger wrapped in a mind-warping report which seemed to support the need to diversify its voting base. If you are reading this page this specific piece, it is impossible that you did not hear former RNC Chair's need for a GOP autopsy. If you have visited The Progressive Influence on a fairly regular basis, you may recall our positing the GOP needed a lobotomy, not an autopsy. As a point of specificity, an autopsy is only performed in cases of death.
The report came forth and was immediately existentially dismissed by a political party with a core base of "angry white men" and a growing faction of white supremacy. And, all unchallenged by the leadership of the party.
As you peruse what follows from an ABC News report from the RNC Chair Reince Priebus, spend a minute reviewing the extent to which the GOP relegated the black community to that of the

"Invisible Negro." In August 2012, The Grio reported

a striking and shameful

example

of GOP concern with outreach to the African American Community.
According to ABC News Priebus's expensive "autopsy" yielded ample amount of information for Priebus to offer a facade of caring accompanied by a need to appeal to minorities in a very different manner.
Priebus noted that the party's policies are fundamentally sound but require a softer tone and broader outreach, include a stronger push for African-American, Latino, Asian, women and gay voters.
"

To be clear, our principles our sound, our principles are not old rusty thoughts in some book," Priebus said, but the "report notes the way we communicate our principles isn't resonating widely enough."
"I think our policies are sound, but I think in many ways the way we communicate can be a real problem."
"We need to campaign among Hispanic, black, Asian, and gay Americans and demonstrate we care about them, too. We must recruit more candidates who come from minority communities. But it is not just tone that counts. Policy always matters."
The report has an extensive list of ways to reach out to voters of color, including recruiting candidates and outreach to universities, especially a "strong focus" on historically black colleges. The $10 million field program will begin immediately and hire hundreds of paid field workers to reach out to minority and female voters.
"We've never put this many paid boots on the ground this early in an off-year," Priebus said. "We have also never been this dedicated to win minority votes household to household."
Need
less to say, the GOP autopsy was a sad facade which went no further than Preibus half-hearted
remarks
. Within a few years, Preibus's shelved autopsy stood as a dust collecting relic of a socially Paleozoic Era political party with deeply ingrained (and inbred) bigotry and racism. A party which will move in a diametrically opposite path to the autopsy and Priebus's remarks straight to a party which fully embraced racism, racists, white supremacist, and social bigots.
The GOP and RNC, for sake of one Senate vote, has formally and officially endorsed the candidacy of
Roy Moore: racist,
homophobic,
and
alleged pedophile.
While cable news offers may panel discussion regarding More and his party, the following two-part discussion accurately embodies the social horror of a party so ent on offering billions in tax breaks to the nation's wealthy (including themselves), they embraced a man who would have been welcome as a high operative in Hitler's Third Reich.
Pa

rt I
Part II
The plight of the right-wing presstitute is comparable to that of a fish out of the water. There isn't one intellectually credible thought available in defense of his party and Roy Moore.
A bit more from your future Alabama Senator.