We offer a side-by-side comparison: Trump's Charlottesville comments came straight from Fox News. Donald Trump has the mental capacity of a grade school kid who spends more time covering his lack of knowledge and preparation seeking information from those the kid feels are smarter. Or, from those, the kid wishes to affiliate.
The real danger Trump is those who feed him information and hard right ideology know he is of simple intellect.
Watch the side-by-side comparison and then watch as the #resistance reacts to a "free-speech" demonstration in Boston MA.
BOSTON (AUGUST 19, 2017)

: 20

: 20,000+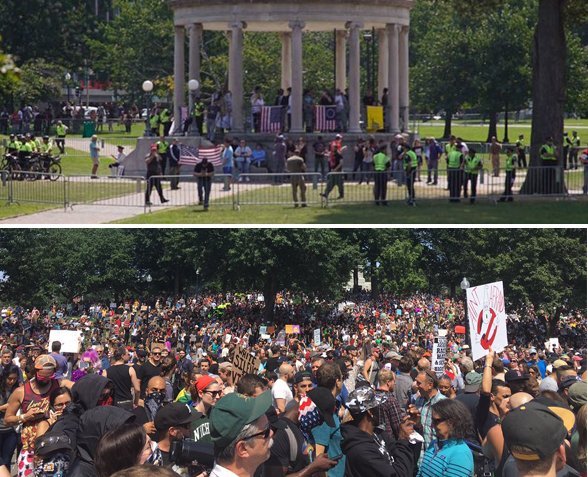 This is the first video I've seen that really shows the disparity between the "free speech" rally and the thousands of counter-demonstrators pic.twitter.com/Lca2J3vhsc
After the Charlottesville horror and after tacit approval of the hate/Nazi rally via Trump, thousands in Charlottesville visited the University of Virginia Campus and this is what ensued.
And, a few hours ago in Dallas, we find photo evidence of the fallacy of Trump and the twisted propaganda of the Neo-GOP.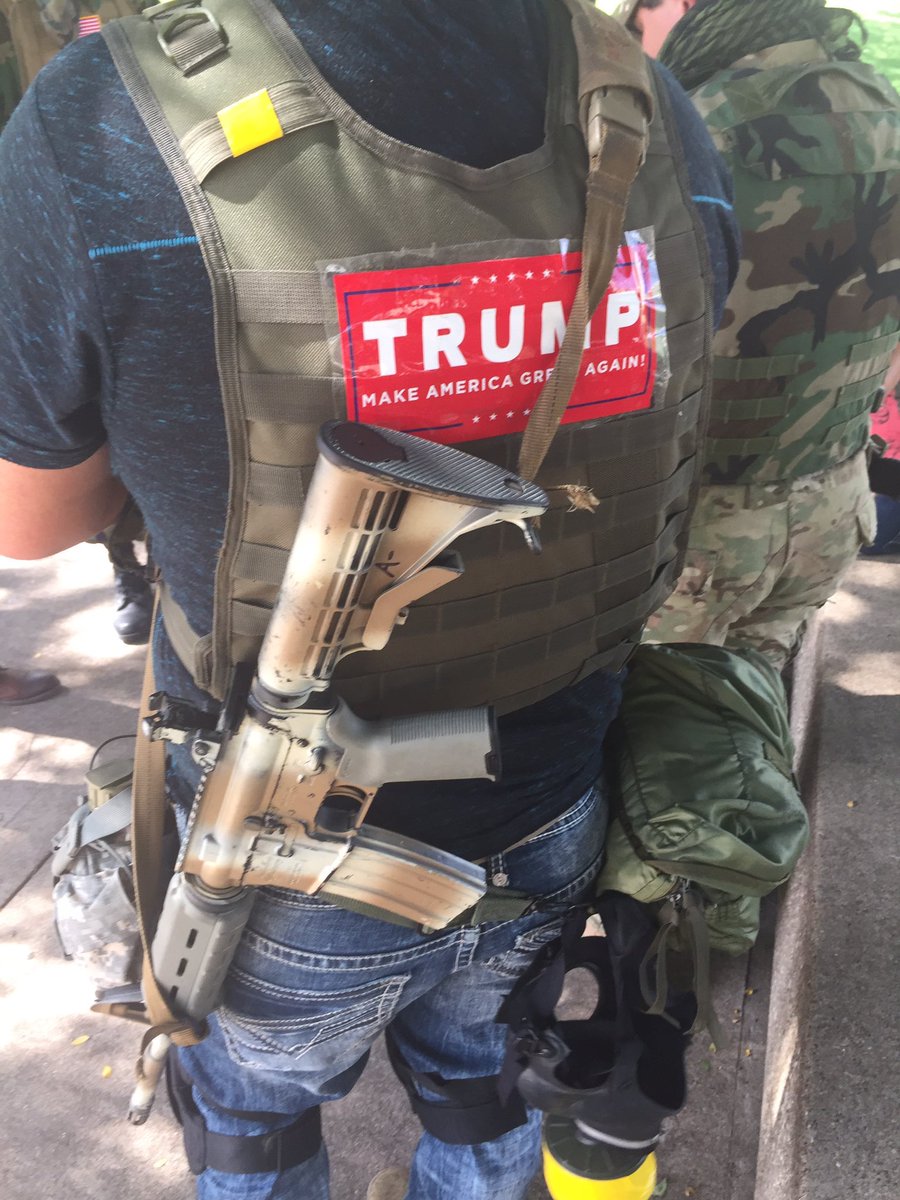 And, then there are those who frequent such gatherings with one intent: purveyors of lies and turmoil.
"Stop White Genocide" shirt...?