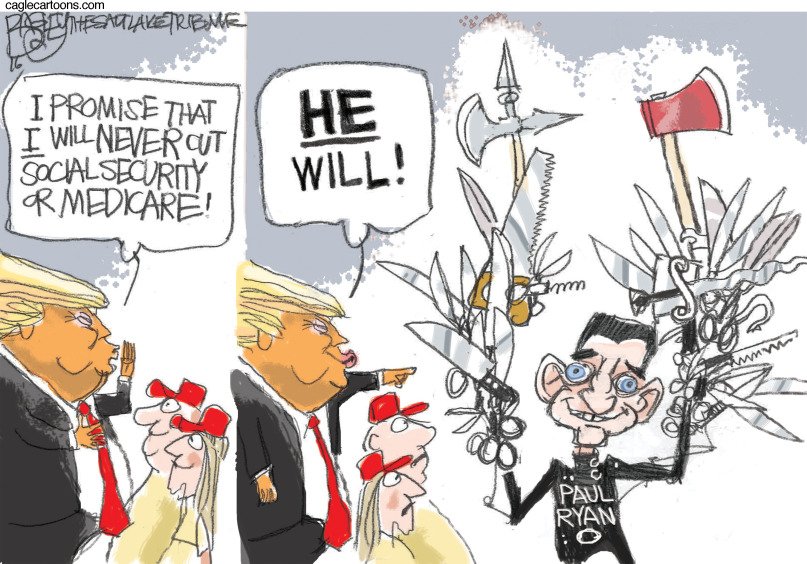 Roughly 60% of Discretionary spending on military/defense.
A. Definitions: Mandatory Vs. Discretionary Spending
B. Defense Sending Top 10 militarized nations
The two points identify and delineate the ridiculousness of a Trump/Ryan Budget including 59% of Discretionary Spending.
All said who wins and who losses via TrumpRyan?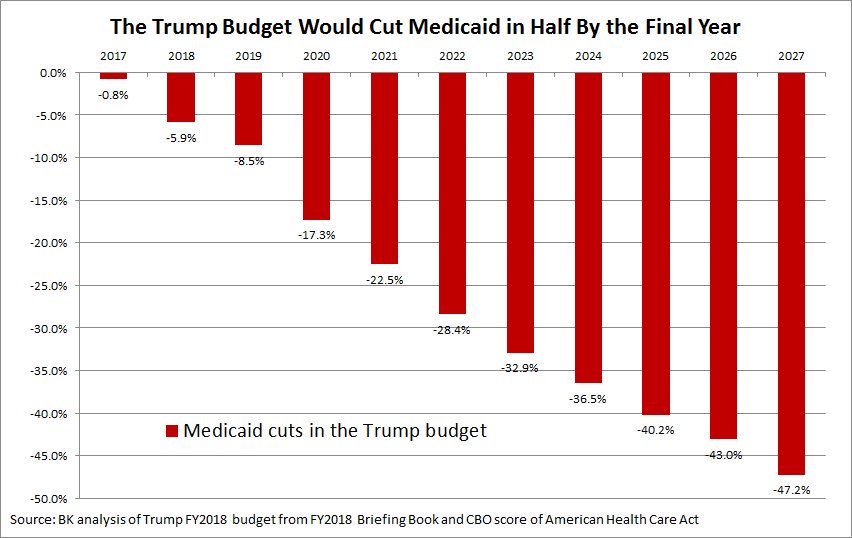 Committee for a Responsible Federal Budget
The President's FY 2018 skinny budget details the Trump Administration's plans for appropriations in the upcoming fiscal year but little else. The budget would maintain the overall spending limits for FY 2018 but repeal the defense sequester while shifting all of those cuts to non-defense discretionary spending.
It is encouraging that President Trump proposes to pay for most new spending in this budget with detailed proposals to cut spending elsewhere. We are disappointed the budget does not apply this principle in full to proposed supplemental spending, and we hope going forward the President will be as insistent on offsets as he is on spending increases.
Unfortunately, the budget does not include any proposals on mandatory spending or revenue and does not include any proposals or projections beyond 2018. In this sense, this budget ignores the 70 percent of spending that is responsible for 90 percent of spending growth over the next decade and tells us nothing about how the Administration will address the nation's unsustainably rising national debt.
The Administration can rectify this lack of detail by putting out more proposals in the coming weeks and releasing their fuller budget as quickly as possible. Until a budget plan is proposed and agreed to, legislative changes with major fiscal implications should be avoided.
The fiscal situation requires that Presidents' budgets set a course for putting debt on a sustainable path, and the Trump Administration should present policies to get us there.
Now for a few quick graphics.
If you prefer the quick look at the
data
via a bar graph.....
We are awaiting today's CBO scoring of the Trump/Ryan Bill (AKA Trumponomics). It is important tot note Medicaid pays about 70% of the cost of our elderly who are interned in nursing homes. Another critical item is Trumponomics is simply Reaganomics on steriods (e.g., Trickle-down supply side economics to the max).
While we awaiting the scoring take a look at seven campaign promises forsaken by the Trump/Ryan economc terrorists.