How about a detailed look as you think about the $900 to $1400 you might receive spread over the course of the tax year?
The following video from MSNBC's Morning Joe show (a couple of days ago) includes three to four charts with explanation of how the Trump/Ryan Tax "cut" will affect US income groups. The first the 3:54 minutes of the segment includes the identified charts, the rest of the segment is mere pundit talk.
For a graphic history of tax cuts, and the US Deficit we have included a few graphics from the web page of Andrea Witte: Connect The Dots USA. The charts are from 2016 General Elections
information campaigns,
yet the charts remain relevant and equally informative as we hear Trump and his GOP go about lying about the benefits of what amounts to Trickle-down economics on steroids.
Connect The Dots USA
Any American who pays attention to US politics knows there exist one consistent politics manta from the GOP: Deficit spending and reducing the US long term Debt. As you consider the current GOP excitement about adding 1.5 Trillion to $2 Trillion to the US deficit, take a look at past deficit spending via Connect The Dots USA.
If you look closely after the Clinton years of surpluses, you may notice the Obama years of progress regarding the US Deficit (the chart ends in 2016)
A look at the GOP Wall of Shame.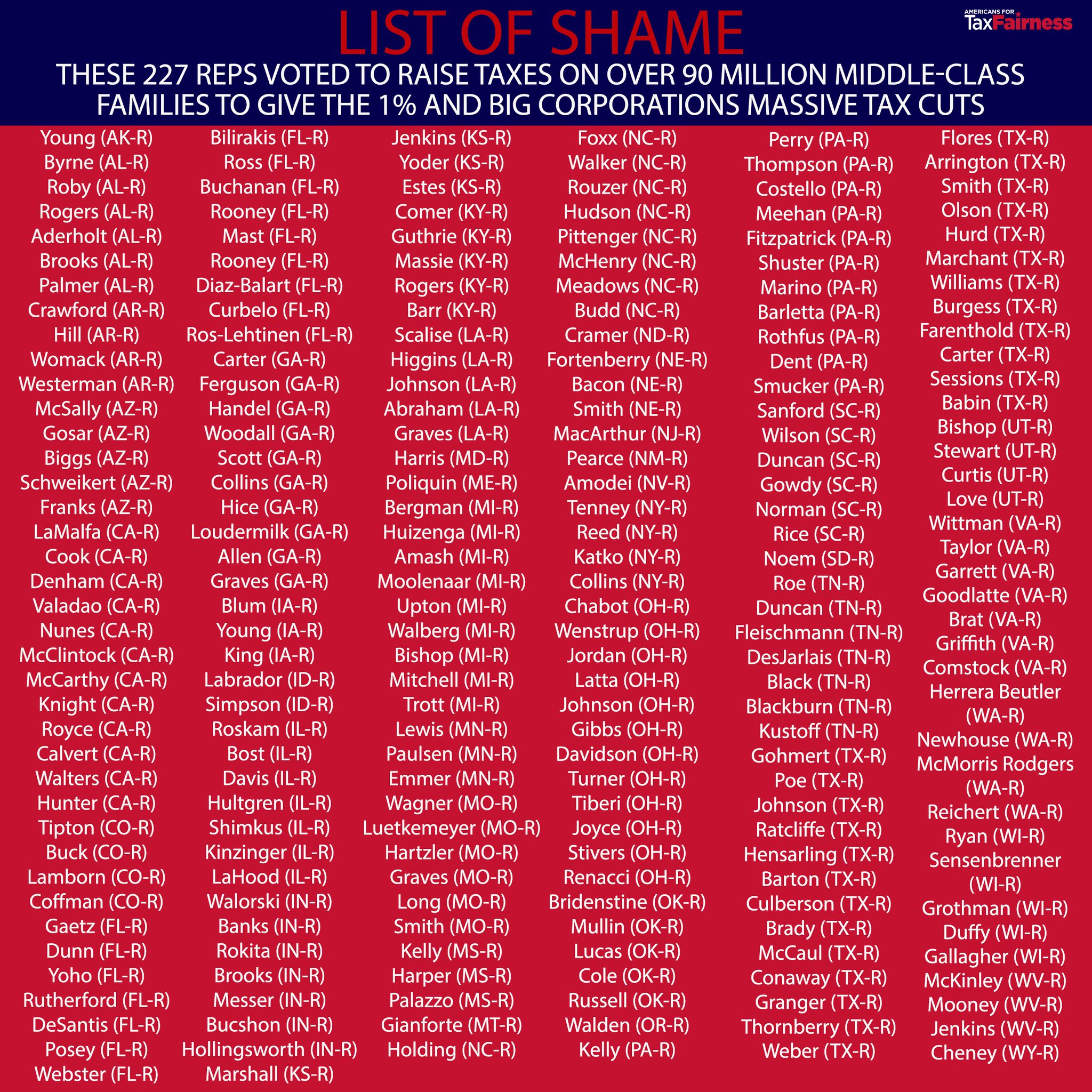 The GOP is celebrating the Trump/Ryan version of Trickle-down economics like to teenagers after a first date. Time will tell and show once again the economic fallacy and unbalanced benefits of Trickle-down economic theory.
NBC News October 2017
MSNBC December 2017
Meanwhile, let's just await the next episode of "Trump in the White House" (reality TV).