CONVICTED!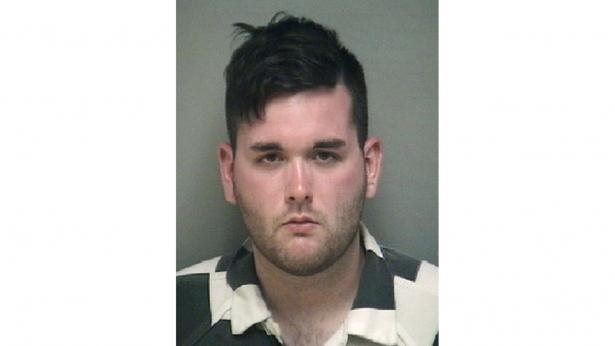 James Alex Fields Jr. , Albemarle-Charlottesville Regional Jail
...First Degree Murder Charlottesville, VA. white supremacist rally
...Murder Victim Heather Heyer
And how do America's white supremacists react to the verdict?
Repost from The Southern Poverty Law Center
Travis David Condor, a member of the band Birthrite and head of hate music record label American Defense Records, was among nine people arrested at a bar in Lynwood, Washington, early Saturday morning.
The Snohomish County Sheriff's Office said in a release that the people in custody attacked a black DJ at the Rec Room Bar while shouting racial slurs at the man.
The attack came on Martyr's Day, which marks the anniversary of the death of Robert Jay Mathews, a white supremacist who led the domestic terrorist group The Order in the mid-1980s.
Mathews died December 8, 1984, in a shootout with FBI agents on Whidbey Island, Washington, and has become a hero to the white supremacist and neo-Nazi movements.
Condor posted on his Instagram praising white supremacist terrorist Robert J. Mathews.
All were arrested at about 12:40 a.m. (Pacific Standard Time), just hours after a jury across the country in Virginia convicted 21-year-old James Alex Fields of murder for driving his car into a group of counter-protesters at the "Unite the Right" rally on
The verdict in Fields' case has been closely watched in the racist "alt-right" and white supremacist communities, and the guilty finding drew outrage from them online.
Condor was photographed rallying alongside members of the Hammerskin Nation and other white supremacists at the Charlottesville rally, which turned violent before being dispersed by police.
Hammerskin Nation's western region members have been involved in violence at political rallies across 2017. "Western Hammers" were also involved with the Rise Above Movement (RAM), which participated in violence during rallies in Huntington Beach and San Bernardino, California. Members were photographed during the April 2017 Berkeley riot.
Perhaps the Hammerskins' most infamous member is Wade Michael Page, who gunned down six worshippers in a Sikh temple in Oak Creek, Wisconsin, in 2012. Page turned his pistol on himself after engaging first responders, including Lt. Brian Murphy, who Page shot 15 times during a shootout in the temple's parking lot.
For years, the Hammerskins and other racist skinheads have gathered outside Seattle, Washington, to celebrate Mathews and The Order's legacy of terrorism. Groups usually travel by ferry to Whidbey Island and take photographs near the plot of land where Mathews died during a firefight with federal law enforcement officers.
The Order is celebrated by white supremacists for its underground spree of terror, which lasted just over a year. The group ran a sophisticated counterfeiting operation, committed numerous armed robberies and netted millions of dollars. In June 1984 members of the Order murdered Alan Berg, a Jewish talk radio host from Denver who was known for his fiery debates with white supremacists who called into his show.
Condor, who praised Mathews on social media, was previously arrested in 2010 for severely beating a homeless man with metal pipes and baseball bats. The assault took place while Condor was a soldier with the 82nd Airborne Division based at Fort Bragg. He pled guilty to the charges.
Police and sheriff's deputies said the DJ, who was not immediately identified, was taken to a nearby hospital with non-life-threatening injuries. Some of his equipment was also damaged.
Condor and another man, Cory Thomas Colwell, of Eugene, Oregon, face multiple charges, including assault and malicious harassment based on race, which the state considers a hate crime. Bond on all the charges added up to $33,000 and $34,500 respectively for the two men.
Also arrested on charges of malicious harassment were:
Leah N. Northcraft, who is charged with malicious harassment based on race. Bond is set at $10,000.
Vincent Bradley Nutter, who is charged with malicious harassment based on race. Bond is set at $10,000.
Randy Smith, who is charged with malicious harassment based on race. Bond is set at $10,000.
Nathaniel L. Woodell, who is charged with malicious harassment based on race. Bond is set at $10,000.
This post has been updated for clarity.