WIKI
Top Secret is a more stringent clearance. A Top Secret, or "TS", clearance, is often given as the result of a Single Scope Background Investigation, or SSBI. Top Secret clearances, in general, afford one access to data that affects national security, counterterrorism/counterintelligence, or other highly sensitive data.
In brief, why would a security clearance be denied?
According to Dennis Copeland for Quora:
...... essentially any serious contact with law enforcement (beyond routine traffic offenses); any observed problems with alcohol or drugs (discovered through interviews with friends, neighbors, others); erratic behavior; untrustworthy behavior; ties to, or close family in foreign lands; and debt/money problems are among the most frequent reasons for disqualifying someone.
If there is any doubt as to why such criteria exist, think in terms of blackmail and proven untrustworthiness. Think about the person whose life is consumed with issues of money. Think about the person who would sell her/his soul for a few thousand dollars. Or, in days of old think about being LGBTQ and hiding your life from general knowledge.
The following WIKI list of l convicted spies without a doubt includes people who operated as spies for money or were coerced into spying based factors of their lives.
Name

Nationality

Summary

Conviction Date

Penalty

Aldrich Ames

American

Convicted of spying for




the Soviet Union and Russia

1994

Life sentence (without parole)

David Sheldon Boone

American

Sold secret documents




to the Soviet Union and




is estimated to have




received $60,000 from




the KGB

February 26, 1999

24 Years and 4 Months

Marthe Cnockaert

Belgian

Convicted for spying




for the United Kingdom




and its allies during the


First World War

November 1916

Life sentence (released 2 years later)

James Hall III

American

Signals analyst




who




sold eavesdropping and code secrets




to East Germany




and the Soviet Union from 1983 to 1988

July 20, 1989

40-year sentence

Robert Hanssen

American

Spied for Soviet




and




Russian intelligence




services against




the




United States from




1979 to 2001

July 6, 2001

Life sentence (without parole)

Ana Montes

American

Convicted for conspiracy


to commit espionage for


the government of Cuba

October 2002

25-year prison term followed by five years probation

Harold James Nicholson

American

twice-convicted spy for Russia's Foreign




Intelligence Service

June 5, 1997

23 years 7-month sentence

Stewart Nozette

American

Attempted espionage




and fraud against the




United States

2009

13-year sentence

Ronald Pelton

American

Spied for and sold




secret documents to




the Soviet Union. Was




known to have a




photographic memory




and as such never




passed any physical documents on.

1983

Life sentence (Released November 24, 2015)

Earl Edwin Pitts

American

Accused of spying for




the Soviet Union and




Russia, and pleaded




guilty to conspiring and attempting to commit espionage

1997

27-year sentence

Jonathan Pollard

American

Passed classified




information to Israel




while working as an American civilian




intelligence analyst

1987

Life sentence

George Trofimoff

American

Convicted for spying




for the Soviet Union




during the 1970s and




1980s

September 27, 2001

Life sentence

John Anthony Walker

American

Convicted of spying




for the Soviet Union




from 1968 to 1985

1985

Life sentence
Ugly eh? John Anthony walker actually recruited his son into the trade.
John Anthony Walker
Michael Walker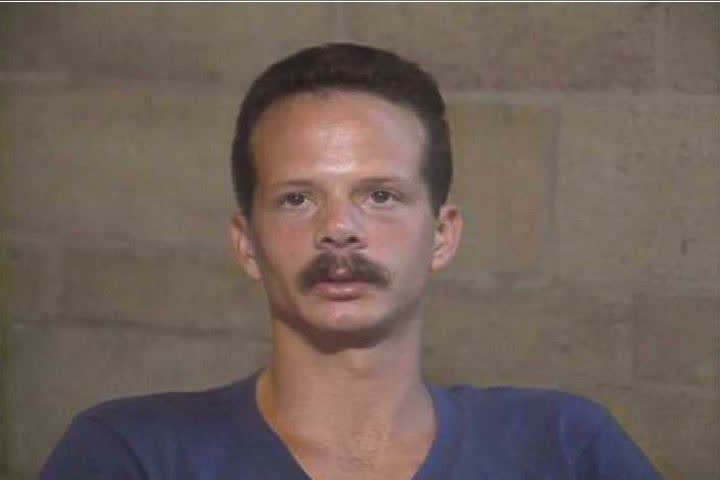 ...John Anthony Walker Jr. (July 28, 1937 – August 28, 2014) was a United States Navychief warrant officer and communications specialist convicted of spying for the Soviet Union from 1968 to 1985.[2]
...In the June 2010 issue of Naval History Magazine, John Prados, a senior fellow with the National Security Archive in Washington, D.C., pointed out that after Walker introduced himself to Soviet officials, North Korean forces seized USS Pueblo in order to make better use of Walker's spying. Prados added that North Korea subsequently shared information gleaned from the spy ship with the Soviets, enabling them to build replicas and gain access to the U.S. naval communications system, which continued until the system was completely revamped in the late 1980s.[6]
John Walker was turned into authorities via his wife.
If you have a few extra mintues checkout this link with Americans who spied for other naitons.
________________________________________________
If the importance of security clearances and the risk to the nation isn't clear to you, you also may not realize as Donald Trump's hairdo is a comb-over. Well, I could have used other analogies but some would require far too much linking and verbiage (e.g, Trump: bigotry, lying, indecency, Putin stooge).
Why would the election of Donald Trump take the nation to what follows? Meet Tricia Newbold, an 18-year government employee.
Tricia Newbold
This past January Ms. Newbold was suspended from her White House position for defying orders to issue a security clearance to a few Trump officials despite FBI background security concerns. Jared Kushner is reported to have received clearances without regard for cautions from the FBI.
Celeb Daily News posted a video segment on Youtube which captures the released of Ms. Newbold while clearly stating issues related to Kushner's clearance.
The full scope of the lax security process from Trump's White House is delineated via this NBC News report.
When will the nation come to its senses and act as if it has had enough?
The obvious is obvious.