Do you recall yesterday's, Fox & Friends: The Big Trump Interview?Thirty straight minutes of total unpresidential behavior which was actually unbecoming a whining teenager.
As the interview started and ended, the faces of the show hosts told it all.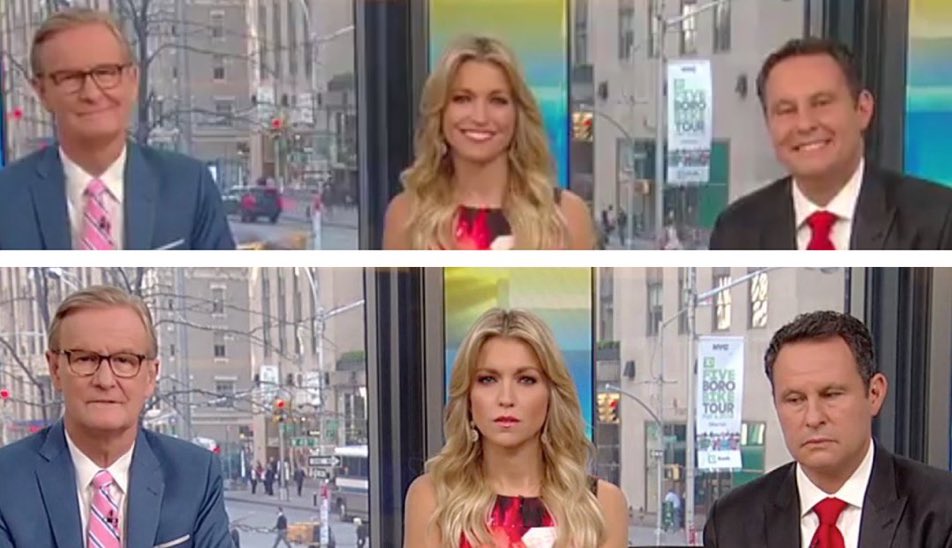 Pictures are great for snapshot imagery; the video drives the horror of the interview home. Watch as the show hosts and producers realize...this isn't working well at all.
CNN's Jeanne Moss also ran a segment on "THE INTERVIEW". If you look close you can see the panic on the faces as the hosts whether hear "end the interview" in their earphones or across the screens of their laptops (watch Kilmeade). Train Wreck.
— CNN (@CNN) April 27, 2018
One more:
Think Progress published a piece regarding their perception Trump made two very serious legal errors in his Fox & Friends appearance.
Amazing!