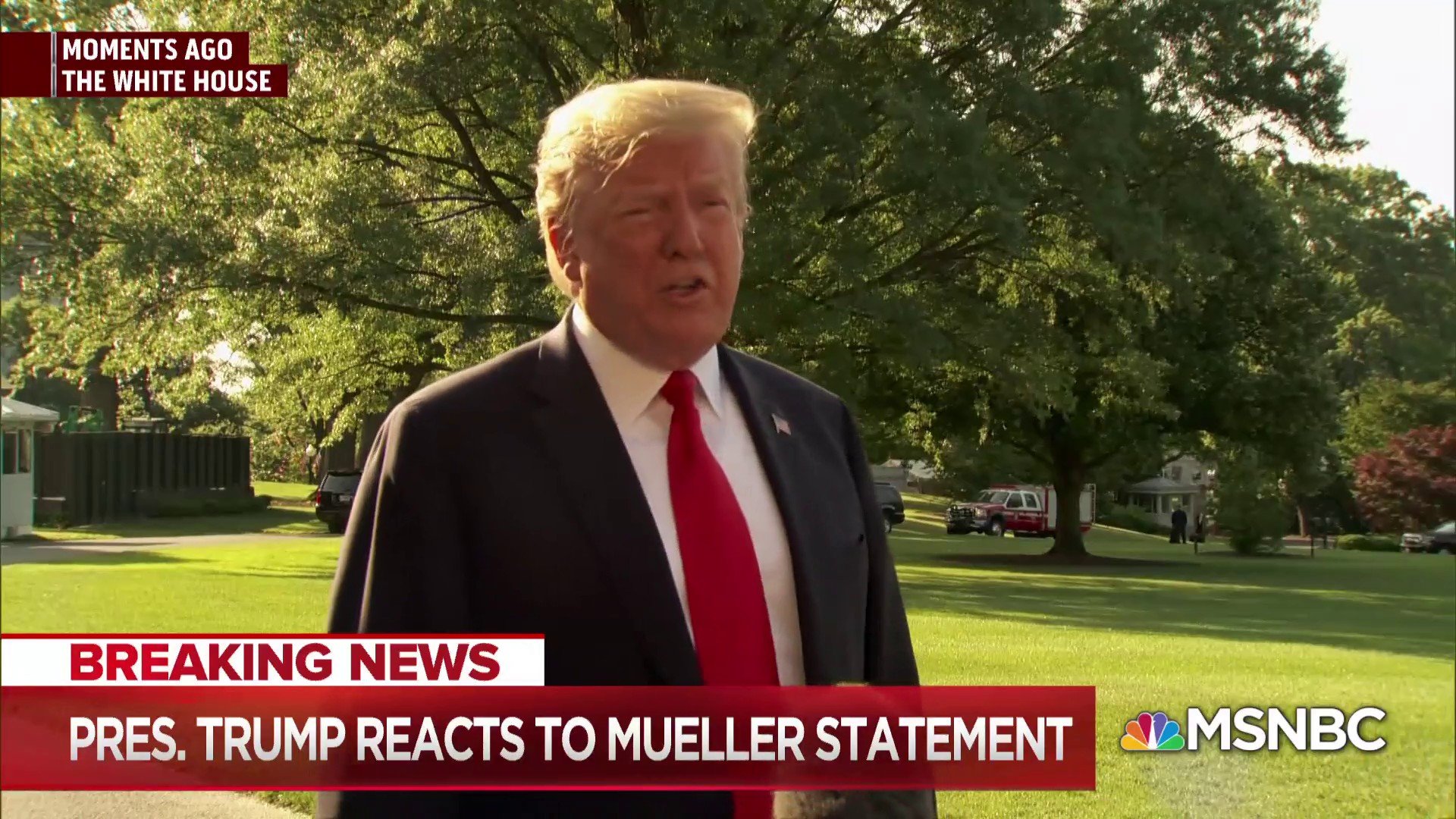 It seems Trump morning included comment which couldn't even come from the mental concoction of a pre-teen.
President Trump: "No, Russia did not help me get elected. Do you know who got me elected? I got me elected"

pic.twitter.com/irZx23GCqE

— CNN Politics (@CNNPolitics) May 30, 2019
Listen carefully and give the related CNN segment a one-minute viewing; linked
here
. How can any American follow the illogical lies of the nation's 4th President?
Didn't Trump recently blast Nancy Pelosi for his exception of her on-air affect; including use of her hands?
— The Hill (@thehill) May 30, 2019
— Aaron Rupar (@atrupar) May 30, 2019
If you care to spend a few minutes reading about facts related to Trump's early morning lie attack, Media Matters offer the best summary, as yet. Media Matters for America, linked. Oh, let's not stop. Herewith is a quick fact check via CNN, linked.
Yes, the post-inauguration lies from Trump have to now stand well over 10,500 (verified). With record lying numbers as such one could begin to believe Trump even lies in his sleep.
From Trump's lies to a reminder of the total commitment for Fox News to a social ideology some call whit nationalism. The phrase is a whitewash of the reality of white supremacy. Laura Ingraham recently posted a set of images of Right-wing nutjobs she labeled "prominent citizens". You will notice both Alex Jones, James Woods, and Candace Bergen the list. Of significant interest and very noteworthy, Ingraham also posted one of the nation's most recognizable white supremacists on her screen feed to Fox News minions.
That salute came at the end of a 17:26 minute RNC Convention speech I which Ingraham opened by equating, or making a weird analogy of, Trump actions to that of a "god."
Here is Ingraham'swall of fame via Media Matters.
Did you read or hear about Trump's inner cabal ordering a US Navy warship named John McCain (named after the former Senators' father and grandfather...both Navy Vets to cover the name of the ship to avoid viewing by Trump?
Let's close our run through Trumpism and US conservatism with a Twitter post of Democrat Party strategist Keith Boykin. A
reminder of US conservatism and the politics which attract one-third of the US electorate.
States Passing Abortion Bans




States with Highest Infant Mortality Rates
There is truly something horrible brewing in conservative America.