The World Economic Forum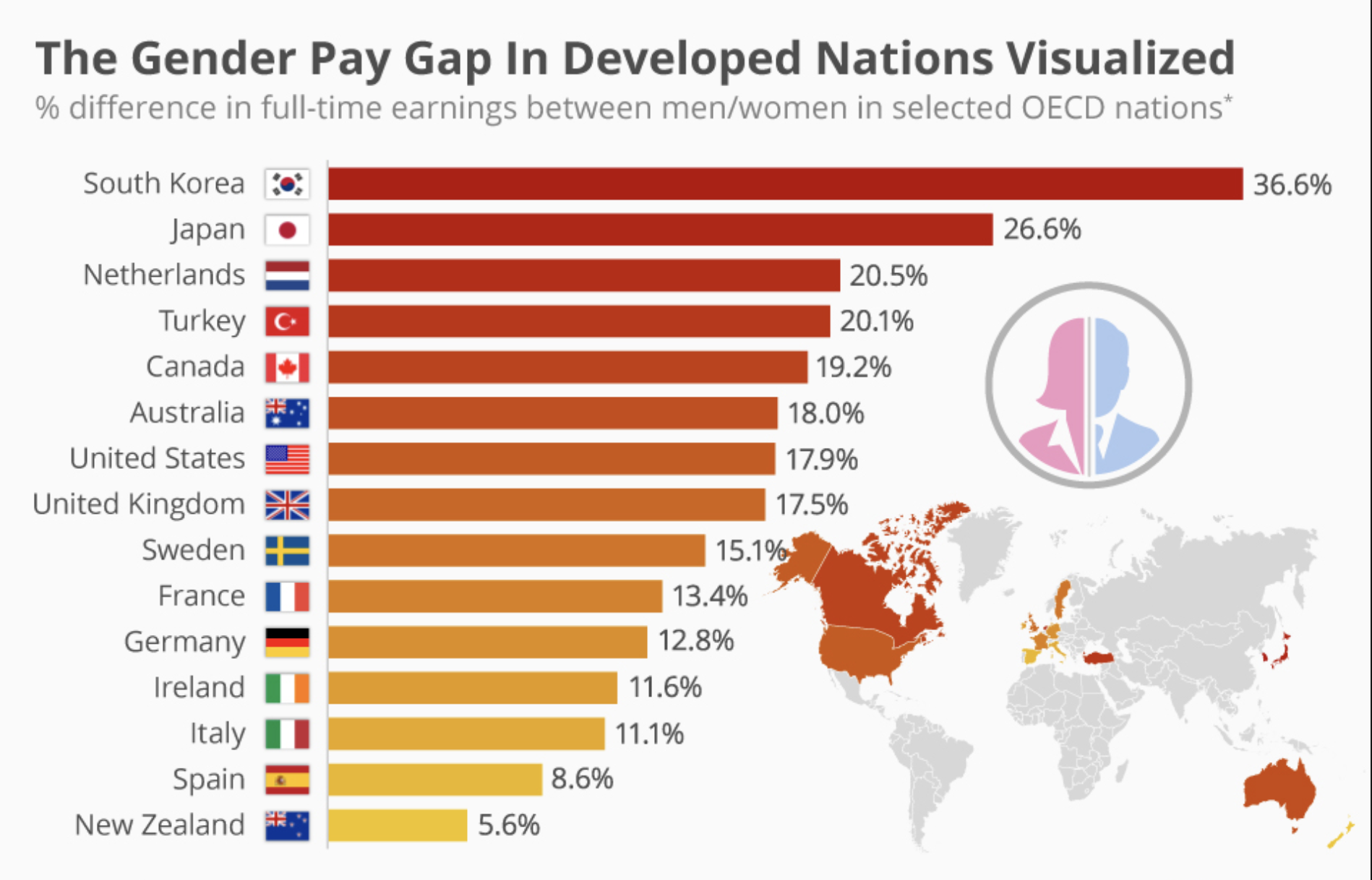 Why does the US sit in the middle of what can be described only as pay discrimination agist women employees? Why are European countries and New Zealand towards the bottom of the disparity scale? Rhetorical questions?
Let's bring the gender pay discrimination to the US alone with the white male employees as a gauge.
Data doesn't lie. When we accept the reality of gender pay disparity, contemplate your GOP via the following social media embed.
You may live as a conservative and you have every right to support the party of your choice, but how do you explain the data to your wife, daughter niece grandmother et al?
We cannot complete this post without a reminder of the utter pathetic nature of Trump and Trumpism. Watch and listens as Crooks & Liars capture Trump profanity.
Can you imagine a The Progressive Influence smorgasbord without a visit to the Trump lie meter?
As Trump moves towards hitting the 9500 lie mark since taking office, Politifact ran a review of one of his first lies since the Barr/Mueller setup.
"The FBI said (former national security adviser Michael Flynn) wasn't lying."




— Donald Trump on Wednesday, March 27th, 2019 in an interview on Hannity
The Circus continues.