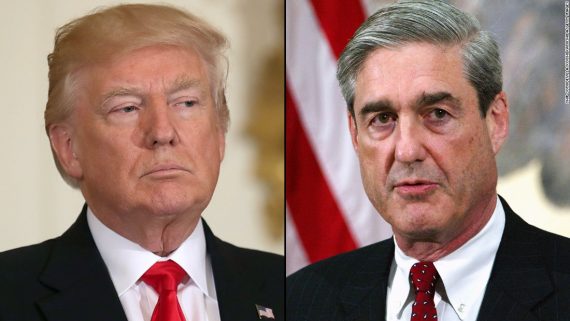 Yesterday The New York Times released 49 questions reported as questions Special Counsel Mueller wants to have Donald Trump answer.
Times reporters will, of course, not reveal the source of the leaked questions but Trump has gone public criticizing The Times as "disgraceful" for publicizing the questions.
Trump talking heads and media operatives are going about all networks with what seems talking points related to the leaked questions. While Trump men (and women) are fulfilling their roles as one CNN contributor and former Mueller associate, Michael Zeldin, posits the questions show signs of modification. And that modification may reside in the White House.
"Because of the way these questions are written," Zeldin explained his methodology. "Lawyers wouldn't write questions this way, in my estimation. Some of the grammar is not even proper. So, I don't see this as a list of written questions that Mueller's office gave to the president. I think these are more notes that the White House has taken and then they have expanded upon the conversation to write out these as questions."
The comings and goings of Trumpism are tantamount to watching multiple episodes of the Keystone Cop
s.
Imagine White House leaks to dissuade Trump from meeting with Mueller?