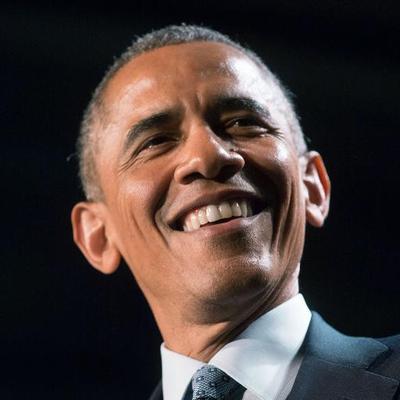 South Carolina taking down the confederate flag - a signal of good will and healing, and a meaningful step towards a better future.
10:12 AM - 10 Jul 2015
"......
a meaningful step towards a better future."
One can only hope. But, life in America doesn't offer a any bright lights along the path to the president's hopeful future. We live in a society that finds race and hatred expeditious political tools. If we look back to pre mid-1960s America and compare visuals that exist in current social America we find little obvious difference other than an America absent government sanctioned Jim Crow.
Of course!
The Klan began to use the Confederate battle flag as a symbol of opposition to the Federal Government following the Civil Rights Movement.
Modern Klan march
To this?
As the president journeys across the nation as the most traveled US President in our history with a trophy of at least one visit to each of the 50 states, American racism and bigotry follows like a thread of toilet paper stuck to a shoe.
President Obama's tweet (above) has led to a few open protest regarding the removal of the Confederate Flag from a moniker from publicly owned government buildings. Neither Obama nor public opinion has yet to attack display of the flag as a private right. Nonetheless, the nation;s racists and bigot are busy.
Obama's recent visit to Oklahoma (without surprise) was met with ready brandishing as waving a the Confederate Flag. While we continue to hear and read malarkey about the flag as a simply moniker of southern pride, facts differ and circumstance speaks much louder than words.
Protesters Line-up in Durant OK to greet the nation's 44th President.
Eight seconds in US History and guttural racism: