Ben Carson
I

f you are in a position to listen to an audio of a candidate for the GOP nomination in 2016, take the time. I have long posited Ben Carson is inane. Maybe, one too many neuro-surgeries; in any case his mind is "full gone." He now states Planned Parenthood was chartered to eliminate Black People.
Carson's rhetoric is of course, ridiculous, but let's explore a couple of degrees of his insanity. First, Planned Parenthood provides service well beyond abortion. Are those services a cloaked operational reality to trick black people into facilities their facilities. Next,
Carson's
comments will certainly strike millions as an attractive prospect. Thus, Carson is suggesting a party with an anti-abortion platform would also provide a desired state of "eliminating Black People." A bit in congruent in many ways. Additionally, lest we forget, white women also seek abortion, from time to time.
Yes, Ben Carson is showing signs of mental degeneration. The former neuro-surgeon he has to come up with something to grab a piece of the spotlight from Donald Trump. Carson grabbed a debunked claim for a 2012 "crazy:" Herman Cain.


Politifact : "

Cain claims Planned Parenthood founded for "planned genocide"
Said Planned Parenthood's early objective was

to

"help kill black babies before they came into the world."

—

Herman Cain

on Tuesday, March 15th, 2011 in a talk at a conservative think tank
Right-wing Watch
"You wonder if he actually knows the history of Planned Parenthood and Margaret Sanger, who was trying to eliminate black people," he said. "That was the whole purpose of it."
Carson planned parenthood bent on eliminating black people

Generally speaking, the nation should have an expectation candidates for the White House secure their "news" from sources other than Right-wing media or right-wing nut jobs such as Herman Cain.


Rand Paul (Yawn!)
Sen. Rand Paul (R-Ky.) vowed Friday that he would force a vote on defunding Planned Parenthood in the wake of a viral video that showed its top doctor discussing fetal organs.
Paul could seek to attach a measure defunding the group to a highway funding bill the Senate must pass by a July 31, deadline. The House has already passed a short-term fix, and the upper chamber is working to draft and move legislation quickly.
In his statement, Paul did not specifically point to the transit bill, but said he would "use all legislative vehicles at his disposal."
— The Hill (@thehill) July 20, 2015
The current battle between Donald Trump and John McCain continues. Since, we published a piece regarding the core of the fight between the two, we will focus on Fox News and its efforts to carry the flag for the billionaire carnival barker.
— The Hill (@thehill) July 20, 2015
Fox's
Greg Gutfeld
on contempt for conservatives not criticizing Trump. WOW!
"What's wrong with you?!"
Posted by

Mediaite

on Monday, July 20, 2015
For New's latest addition, Meghan McCain, on Trump's comment about here father. Didn't you know her time with NBC would be short-lived.
"One of the Grossest, Most Disgusting Comments I've Ever Heard"
Posted by

Mediaite

on Monday, July 20, 2015
O'Reilly tried extract a bit of rational thought and empathy for the nations number one corporatist carnival barker. Remember, the carnival barker is sucking you i to a show that is not worth the price of admission.
"Come On!" Bill O'Reilly Confronts Donald J. Trump over John McCain Remarks
Posted by

Mediaite

on Monday, July 20, 2015
What follows from Fox News' Fox and Friends is chronic ignorance and an insult to anyone with a modicum of a brain power and who keeps-up with news and current events. "Trump was criticizing McCain's legislative record, not his war record?" Really?
Fox is getting desperate.
Posted by

Media Matters for America

on

Monday, July 20, 2015
Before we will the crazy confines of Fox News, let's visit with one of the most wacky segments imaginable. we realize reality TV has move into its annual Shark Week exhibitions, bur we didn't expect Fox News to join-in he utter craziness. Maybe we over estimate the psyche of Fox News early opening viewers.
REM
Fox's Brian Kilmeade: Why aren't we 'clearing the waters' of sharks so ocean swimming is safe?

http://t.co/AfcF5KspGr

pic.twitter.com/Ups1j55ktt

— Raw Story (@RawStory)

July 20, 2015
Yes, the Fox and Friends "went there!" Do you think anyone at the network believes their audience might have knowledge of and empathy for
oceanic
food chains, and the value of predators in oceans that cover two thirds of Earth? Well, on second thought and with consideration of the Fox and Friends audience, probably the segment hit safe ears and brains.
Jon Stewart returned from vacation with his version of "

TRUMP'D

"
Why are Republicans depriving our Vets of the opportunity to sustain life via proper food stuffs. A grouping of "Your GOP" who receive Far Aid while voting to cut aid to Americans in need. If you need a reminder, know that to the person these folks are wealthy elected officials.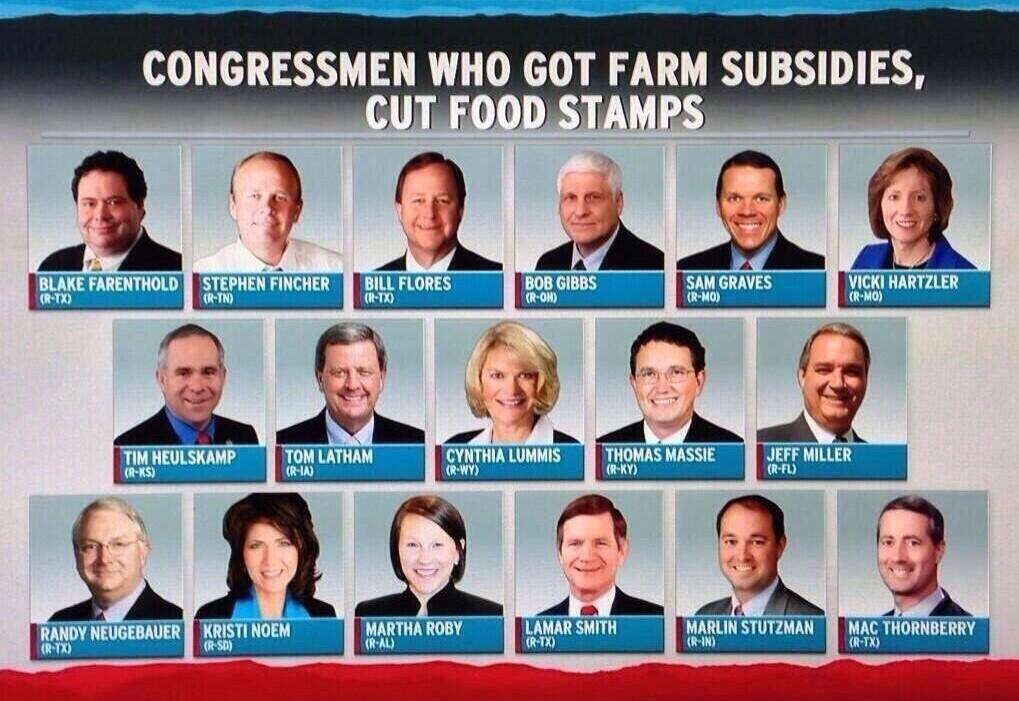 Republicans are also working against out Vets regarding other legislation.

Did someone say the Confederate Flag is a symbol of heritage and pride. Well, 50% correct. It is obviously a symbol of "White Supremacist/Nazi" pride.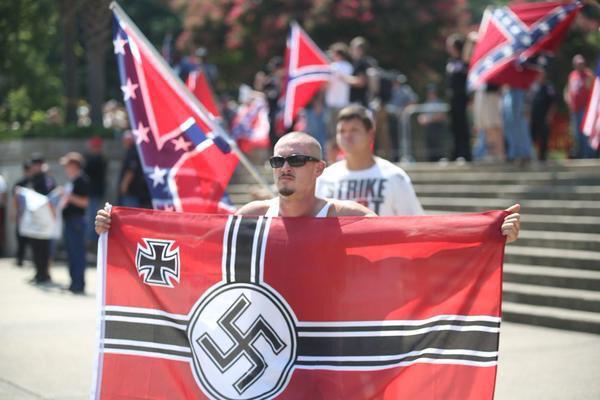 Heritage? Pride?
Editor's Choice