With record numbers in unemployment, there is a hidden disease in the US economy. The disease is manufacturing employment and it is directly attributable to Trump's utter ill-advised tariff policies.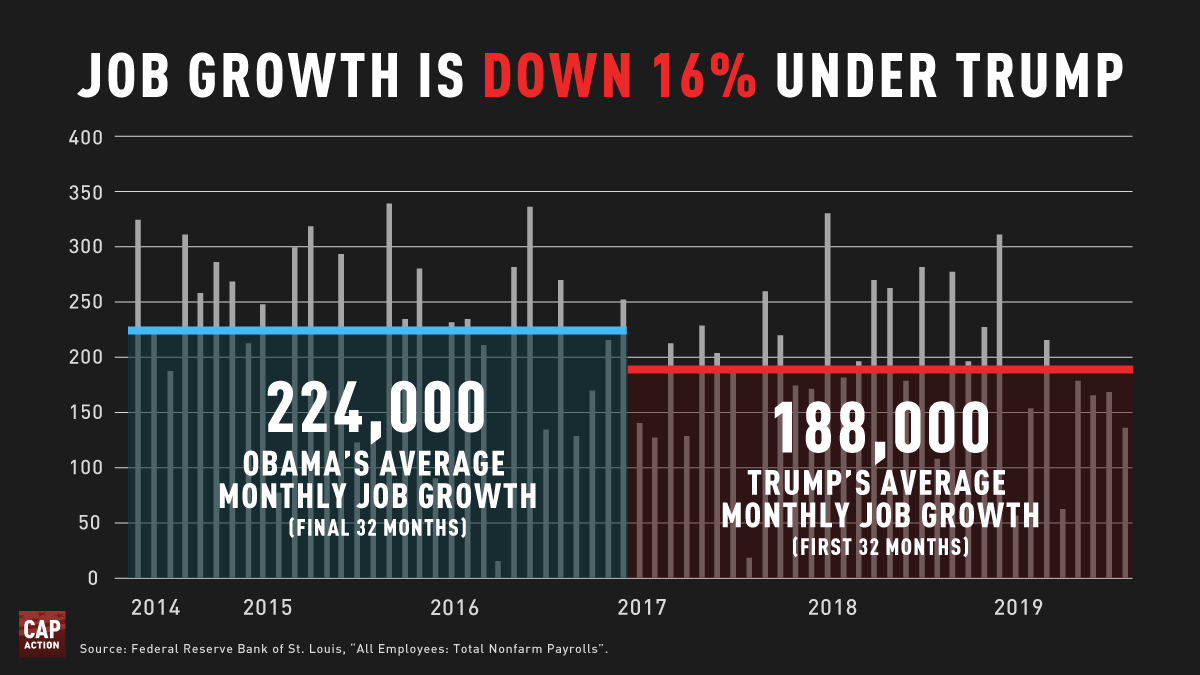 How about another perspective...Manufacturing?
From the US economy, we move to Trump's week in hell with invitations to foreign leaders to assist in chasing the dragon unsubstantiated allegations against Joe Biden and his son.
Trump says China and Ukraine should both start an investigation into the Bidens.


He is openly encouraging two foreign governments to intervene in the 2020 presidential election. pic.twitter.com/aQPY22jEYx

— Keith Boykin (@keithboykin) October 3, 2019
Now watch and listen to 40 seconds of over-the-top stoogism and sycophancy. The Florida Senator knows better.
— Jim DeFede (@DeFede) October 4, 2019
If you think Trump working on behalf of Putin (in Ukraine) while offering illegal politicking at home isn't taking a toll, take a look at his beloved poll numbers.
— ABC News Politics (@ABCPolitics) October 4, 2019
It seems Putin's marionettes of Trump isn't boding well for many Americans.