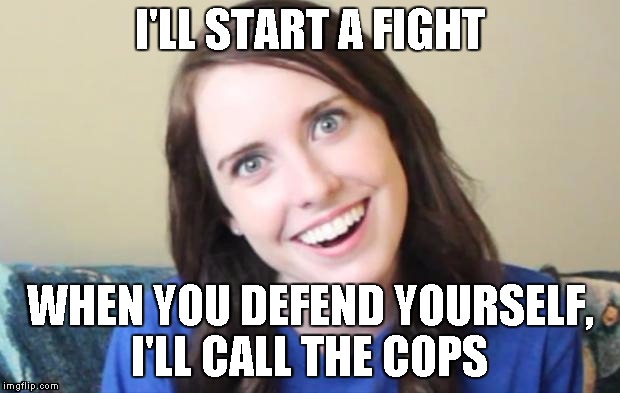 As a nation, our recent past includes quite a few instances of white people calling police on black people for reasons which induce thoughts of why?
Do you recall these episodes:
Starbucks. Do not sit for long and ask to use the restroom..while waiting on someone.
The two young men were waiting for a white fiend which whom they have a business arrangement. You saw the white friend towards the end of the video questioning the cops about white his friends did to warrant a form of arrest. It should be noted the two black men spent hours in a Philly jail for simply visiting a Starbucks.
If you missed the friend who arrived late take a 30-second peep at the video of the woman who cell phone recorded the incident and posted the video on social media.
@Starbucks

The police were called because these men hadn't ordered anything. They were waiting for a friend to show up, who did as they were taken out in handcuffs for doing nothing. All the other white ppl are wondering why it's never happened to us when we do the same thing.
@Starbucks The police were called because these men hadn't ordered anything. They were waiting for a friend to show up, who did as they were taken out in handcuffs for doing nothing. All the other white ppl are wondering why it's never happened to us when we do the same thing. pic.twitter.com/0U4Pzs55Ci

— Melissa DePino (@missydepino) April 12, 2018
For purpose fo fairness, Starbucks took swift actions to remedy the wrongs in this case.
If you are black and contract with AirBnB, make sure the company or your host alert their neighbors of your stay. Or ...meet the cops (seven police cars full of cops)
Earlier this week, 3 black Airbnb guests checked out of a rental only to be met by 7 police cars.


Attorneys for the guests said a woman who called Rialto, California, authorities said she made the call because the departing guests didn't wave or smile. https://t.co/SOXNUXNM9M

— CNN (@CNN) May 10, 2018
I

f you have the Bar-B-Que makes certain local white people approve.
Reminder the African-American should not celebrate their graduation until outside the survey of people who do not share their pride and excitement.
This one is a bit run in video run time, but important as you avail yourself to growing inclination of white people calling police on African-Americans...in most cases without real cause. These calls are taking ace without any evidence of a crime being perpetrated.
A black graduate student was sleeping in a school lounge and her period of rest triggered a white graduate student to call campus police.
The Grio published a piece regarding what can only be described as a racist (who called the campus police). link. The BBC also published a piece with a theme and perspectives which are impossible to ignore.
Nordstrom Rack also joins companies which seem to foster practices which do not spread across their customer base. Three teenagers visit the store to purchase (PURCHASE) prom clothing and somehow find themselves accused of shoplifting.
KMOV TV St. Louis, MO
Excerpt
Mekhi Lee, Dirone Taylor and Eric Rogers II were all shopping for prom clothes at Nordstrom Rack when they started noticing several of the employees watching them and following them around the store.
The young shoppers were confronted on the parking lot by local police. Each shopper was eventually released with no charges.
KMOV.com
Let's stay in the St. Louis Missouri area for a few minutes.
An episode of use of money order while black.
Of course, there are many more cases than those you have just either viewed or skipped through. While you may or may not find what you found in this post objectionable or unacceptable, know that the matter has a basis in fact and is dangerously troublesome. Actually, we do not believe you are surprised by the episodes even if you live such that the matter makes you a bit uncomfortable. You know the psyche.

A psyche which is manifesting itself much more readily since Donald Trump has occupied the Oval Office. We won't revisit with our perception of some cops act as self-anointed stormtroopers. We will leave the point for other posts (past and future). There is a deeper problem.

What is it about white America that leads to some white people calling the cops on a whim? Why do some white people feel empowered to sic the cops of black people comparable to siccing a mad dog on an unsuspecting human being?

If you think "siccing the cops" is hyperbole of overstated recall the Wal Mart cop killing in Ohio which resulted in the deaths of two people. The cops responded to a call from a white guy shopper (with a criminal record) inside the store.
Here is what transpired after the shopper called the cops. We are using a CNN segment from 2014 based on Google disdain for what could be construed as showing violence on its pages. CNN linked. Mr. Crawford was an early twenties father who had visited the video game section of the Walmart store and moved his perusing to the firearms department. He was holding an air rifle. Crawford was shot dead after seeing his killer cop) and saying to him (the gun): "It's not real." Woman shopper with a heart condition also died as a result of the sounds of the cop's weapon.
Professor and writer/activist Dr, Michael Eric Dyson offers a virtually irrefutable opinion when asked by CNN's Briana Keiler.
The real question is what would you do if you witnessed store employees perpetrating overt racist acts in accusing the three young men of stealing in the face of their not stealing what would you do? Would you do as the young woman in Philly Starbucks? Most of you would do nothing.