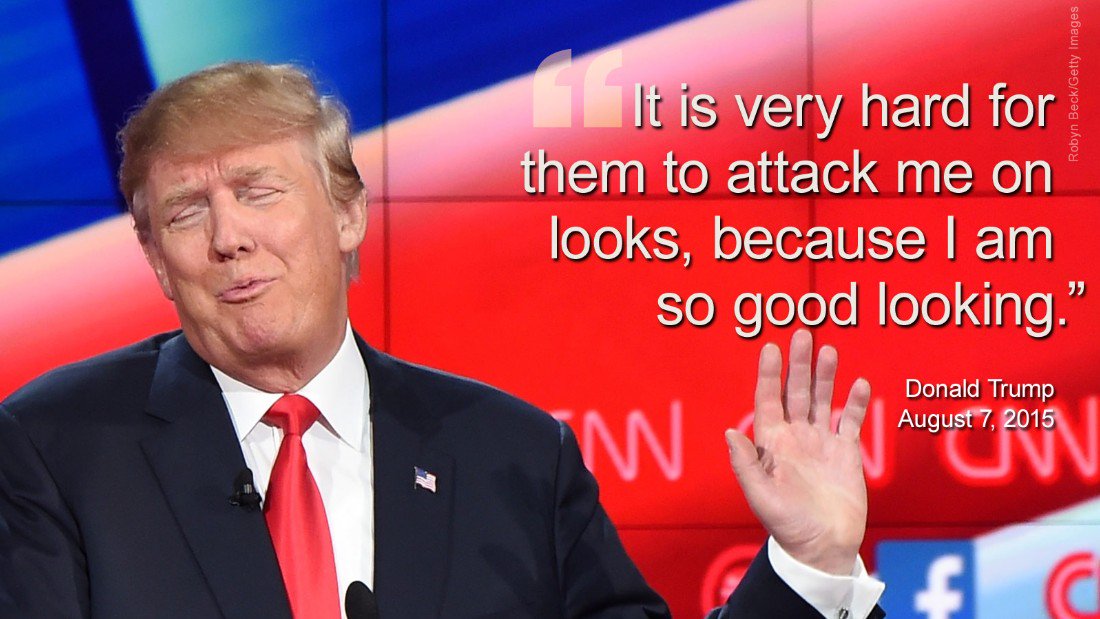 Do you recall the following CNN group session of Trump supporters? If you recall the weird moments, you cannot help but recall
Susan DeLemus: "he knows how I think,"
The Unhinged Mind (the perfect sycophant)
Ok, you sat through 30 seconds to the perfect example of an American sycophant. How about visiting a

Daily Kos

piece about her husband? Yes, there are people walking around in our nation such as these, and they seem to love Donald Trump. Susan Delemus spoke of Trump speaking her mind. Wonder how she feels about Trump now that he has backed down or moved away from most positions he used (as a charlatan) to reach into her mind and speak?
The Daily Kos
Man facing 9 federal charges for his role at the Bundy Ranch standoff is an alternate Trump delegate
While DeLemus was named as an alternate Trump delegate for New Hampshire weeks after his indictment. Asked whether the Trump campaign would keep DeLemus on its slate, a spokeswoman told the Wall Street Journal in March that "it's not up to me, I'm just the press secretary."

Ross Berry, executive director of the New Hampshire GOP, told TPM he spoke with the Trump campaign as recently as Friday and staffers had not proposed any changes to the list. The campaigns "hand pick" their delegates in the state, and Berry said the list is not yet finalized.

The campaign did not respond Friday morning to TPM's request for clarification on DeLemus' status.
Yuge mistake. Donald Trump and his team sure know how to pick 'em.
________________________________
If you think what you just read or heard was pathetic, take a moment of two longer to see and hear the full extent of Trump and his campaign team's ineptitude. While I use the word ineptitude, I am giving the benefit of the doubt the tea doesn't know the full measure of disgust inherent in some of their delegate choices. On the other hand, and more realistically, I assert the Trump camp knows the full measure of disgust inherent in both the New Hampshire delegate and the California delegate.
Daily News YouTube
Published on May 10, 2016




Donald Trump has selected as one of his delegates in California a notorious white supremacist leader, according to a bombshell report.
William Johnson, the leader of the American Freedom Party - a group that promotes white nationalism, was chosen as one of the presumptive GOP nominee's Golden State delegates, according to a list of Republican delegates for the party's upcoming primary obtained by Mother Jones magazine.
Johnson had reportedly applied directly to the Trump campaign to be a delegate and was apparently accepted earlier this week.
Reince Priebus, RNC Chair, says, "Trump is trying" regarding his taco salad escapade, yet another example of campaign team incompetence. The RNC Chair also states.."Trump is trying to be presidential." Well, how much of a leap is it to consider this.
If the ingredients are not available to make the cake, one cannot make the cake!