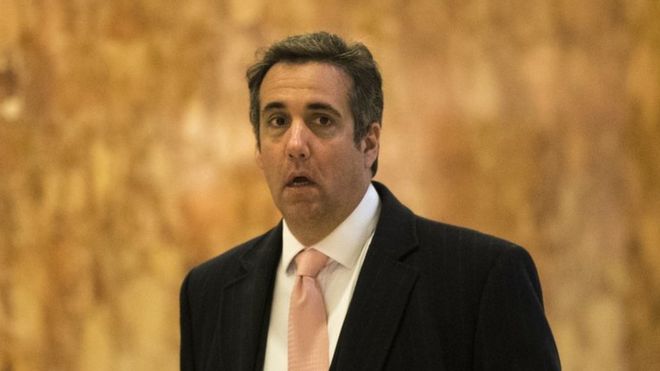 According to Stormy Daniel's attorney, Trump's so-called attorney and know "Fixer", has indicated Michael Cohen is reported to have issued an intent to Plead the Fifth Amendment on grounds of potential incrimination. If true does anyone need more regarding Trump corruption? OOOH... boy!
How has Trump dealt with the prospect of pleading The Fifth in the past?
May 2017, The Business Insider...
"If you are not guilty of a crime, what do you need immunity for?" Trump said at a campaign rally in Florida in September.

"The mob takes the Fifth Amendment," Trump said at a campaign event in Iowa later that month. "If you're innocent, why are you taking the Fifth Amendment?"
Alas, the sleaze unfolds...and on a day when a former Trump Tower doorman indicates he was (ALLEGEDLY) paid $30K to keep quiet about Trump and a housekeeper concubine. Housekeeper?
The story is unverified by major media. We will update our reporting on the story once it is confirmed or if the story is proven to be false.