Imagine your reaction if you saw a 2-year-old white or black kid being taken from the kid's parents with some supposed law enforcement trooper wearing rubber gloves?
Let's be frank, imagine your reaction if you saw a little white kid being taken as such. We have come to the stark an ugly reality that in the United States, treatment of minorities doe not garner the same level of disdain from the majority population as seeing inappropriate treatment of white kids (and people in general). We just keep it real.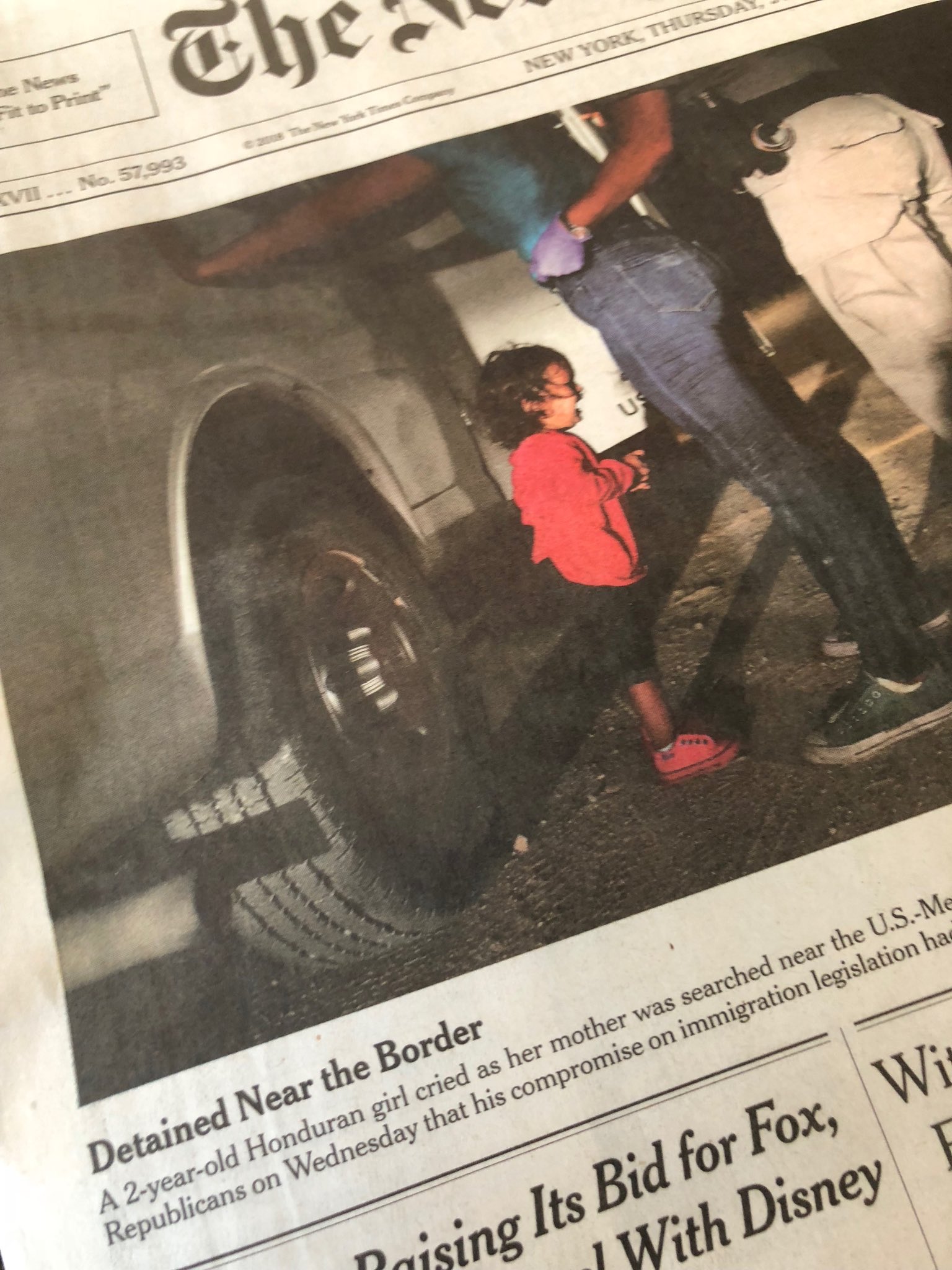 Take a few minutes (very few) and watch and listen. Reports of ICE agents taking children under the guise of giving them a bath? Sound familiar?
And how does the administration react when in front of the White House Press Corps? We won't show video of Jeff Sessions based on our utter contempt for Sessions as a proven racist with Paleozoic
social views.
WATCH: During a tense exchange over immigration policy, White House Press Sec. Sanders tells CNN correspondent Jim Acosta that it is "hard for you to understand even short sentences, I guess."

pic.twitter.com/qvGQe3WsIA

— NBC News (@NBCNews) June 14, 2018
Reporter asks

@PressSec

about the separation of immigrant children from their parents at the border.

"Sarah, you're a parent. Don't you have empathy for what these people are going through?"

pic.twitter.com/Jh41PUR3Uj

— MSNBC (@MSNBC) June 14, 2018
Did she say the reporter didn't have the ability to understand short sentences? Don't you wonder if she wasn't equipped with that remark from you know who?